NATO Staff Officers Winter Course
During the last two weeks of April, the COE-CWO conducted "NATO Staff Officers Winter Course" in Elverum.
The course aims at giving brigade- and battalion staff personnel the knowledge and skills needed for planning and commanding cold weather operations. Participants from nine nations first experienced how soldiers feels operating in winter conditions. Since the course was scheduled at the end of the season, the conditions varied from -5 to +15 degrees Celsius. After three days in a mountainous area where the students had to move on skies, sleep in tents and improvised survival bivouacs, the students ended the field-training with a Tactical Exercise Without Troops.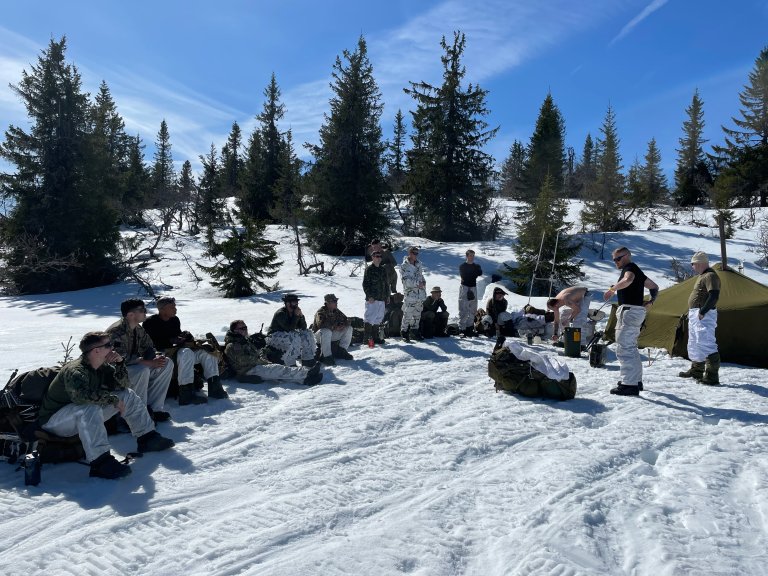 The second week was executed and supported by Subject Matter Experts from the Norwegian Land Warfare Centre and other parts of the Norwegian Defence (the COE-CWO network organisation). During the first two days, the students had presentations from different combat functions on the divergence from summer to winter, and best practice from Norway on how to solve the challenges. Finally, the students conducted a two-day tabletop exercise with focus on MDMP for winter operations on battalion and brigade level.
The feedback from the students was positive and they are ready to contribute to enhance their respective nation's capability in conducting Cold Weather Operations.