25 March: Welcome to CRC Sørreisa
The Royal Norwegian Air Force invites to a media event on Sørreisa Friday 25 March. Media will have the opportunity to learn more about the Air Force and the Control and Reporting Centre (CRC) Sørreisa.
Since 131 Air Wing Sørreisa was declared operational in 1962, the station has played an important role in the Air Force, and developed over time.
On Sørreisa, inside the mountain Høggumpen, is the Air Force's Control and Reporting Center, which produces an updated and recognized aerial image of Norwegian airspace.
If an unidentified vessel approaches Norwegian airspace, it will be observed and notified further from Sørreisa.
Based on this information, a decision is made whether to use fighter aircraft on 15 minutes standby, to pull out and identify the aircraft. These decisions are made in close collaboration with the NAOC (Norwegian Air Operations Center) at Reitan and NATO Headquarters in Uedem, Germany.
131 Air Wing is on alert 24 hours a day, and are NATO's eyes in the north.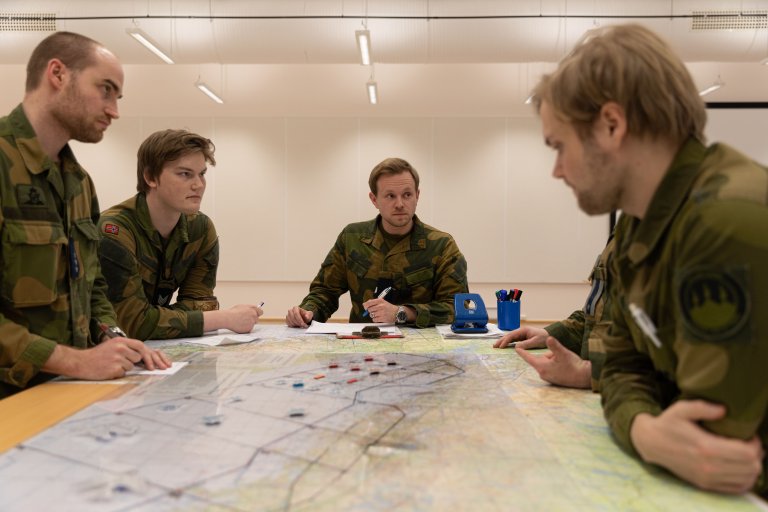 How to register
• Meeting point: Main entrance CRC Sørreisa
• When: 13:15–15:00
• When to meet: Media representatives are asked to arrive no later than at 12:45.
Please bring press card and id.
• Registration: Please register for the event by sending an email to the following
address: [email protected] no later than 24 March, 20:00. Limited participants.
Point of contact:
Major Stian Roen
Phone: +47 915 24 068
E-mail:[email protected]